Deliver more relevant and helpful ad experiences with feeds in App campaigns
June 24, 2020
Many marketers already use feeds in Display, Shopping and Local campaigns to quickly upload and showcase products in your ads. With more product images directly in your ad, consumers are able to easily and seamlessly find what they're shopping for.
In the coming months, we'll roll out feeds in App campaigns globally to all customers. According to beta testing, advertisers using feeds saw, on average, 6 percent more installs from Google.com and 17 percent more in-app actions (like log-ins and purchases) on sites and apps in our network. Feeds in App campaigns offer three main benefits:
1) Richer formats that help you create more engaging ad experiences. Feeds can now surface images of your most popular items as ads on apps and sites in our network. Soon, retail advertisers using Google Merchant Center can also begin showing image ads in the canvas below YouTube TrueView "in-stream" app promotion ads.

Surface relevant information about what your app offers
2) Expanded query eligibility helps you scale your campaigns. On Google.com, feeds help make your app more discoverable by expanding where and how your ads serve. If you're a furniture brand with couches in stock, feeds may surface your app ads more frequently when users search for "loveseats for two." This is a result of feeds giving our ads algorithms more signals on which products are available in your app. Richer data increases the likelihood of your app ad matching with a user query and becoming eligible to serve.
Feeds can also automatically adjust your ad text to highlight a match between your offerings and a user's query—for example, a search for "loveseats" can trigger an ad headline or description text such as "shop loveseats and couches."
Retail advertisers using Google Merchant Center, and non-retail advertisers using custom, Flights, Travel, Hotels & rentals, and Local deals Business data feeds can serve feed ads on Google.com today. Over the coming months, feed ads on Google.com will also become available for the Education, Jobs, and Real estate verticals.
3) Smoother onboarding for new users. With feeds in App campaigns, you can also use deferred deep linking to give new app users a smoother onboarding experience—from app install straight to the item they saw in the ad.
Here's how it works: if a new user taps on a Wish ad for running shoes, for example, she will be directed to her app store to install the Wish app. After installing and opening the app for the first time, she would automatically land on the running shoes' product page to learn more or make a purchase.

Wish, a beta advertiser for feeds, gives users a seamless onboarding experience with deferred deep linking
Once you have feeds set up, you can reach out to your account manager to join our beta. Then, follow these steps to link your feeds to your App campaigns, depending on the type of feeds you're using:
For retailers using Google Merchant Center:
Create an App campaign
Select "App installs"
Click on "Show advanced settings"
Check the box "Help Google Ads learn about your app by selecting a feed that describes the contents of your app"
Click on "Google Merchant Center feed"
Select from the dropdown menu a Google Merchant Center account with the feed you would like to promote with your App campaign
For non-retailers using Business data feed:
Follow steps 1-4 above
Click on "Dynamic ads feed"
Select from the dropdown menu a business data feed you would like to promote with your App campaign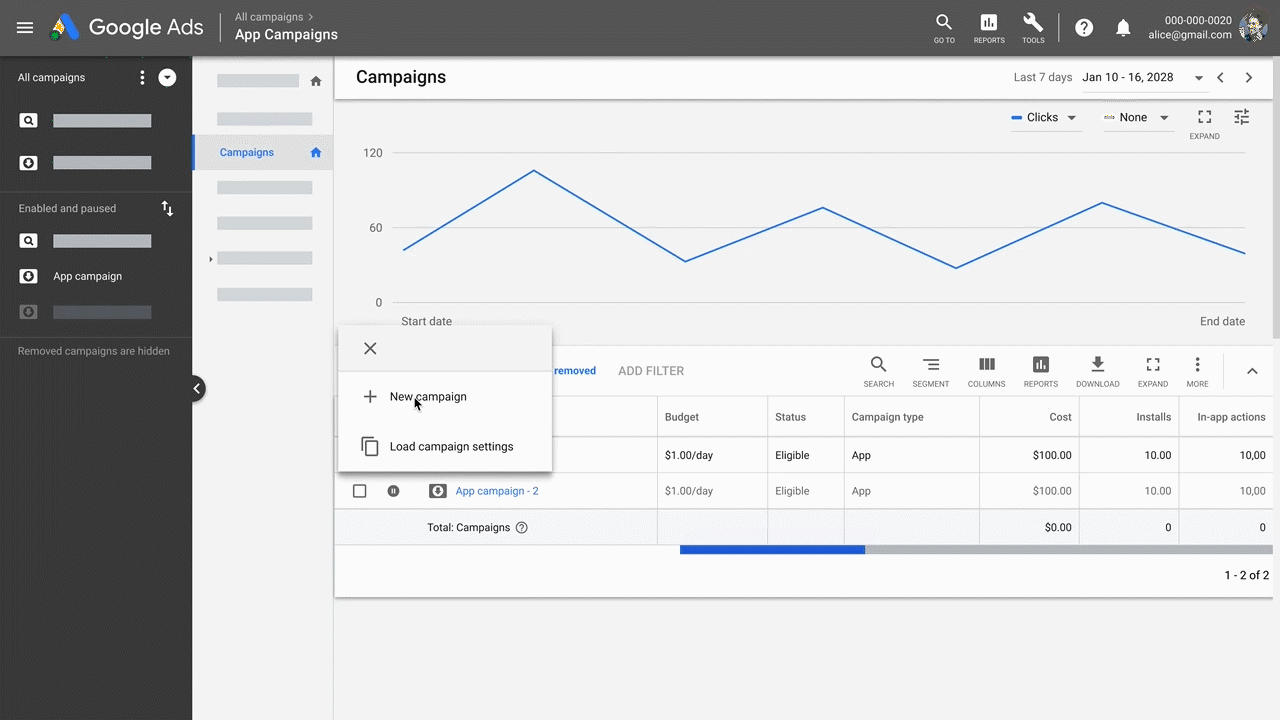 Finally, you must follow these steps to enable deferred deep linking for your App campaign feeds:
To learn more about feeds and deferred deep linking for App campaigns, tune in to Ads on Air on July 1 to hear our product team talk about new features and best practices.
Posted by Tyson Mao, Product Manager, App Ads