Connect with your existing customers and reach new ones with Customer Match
A guide to help you make the most out of your first-party data.
---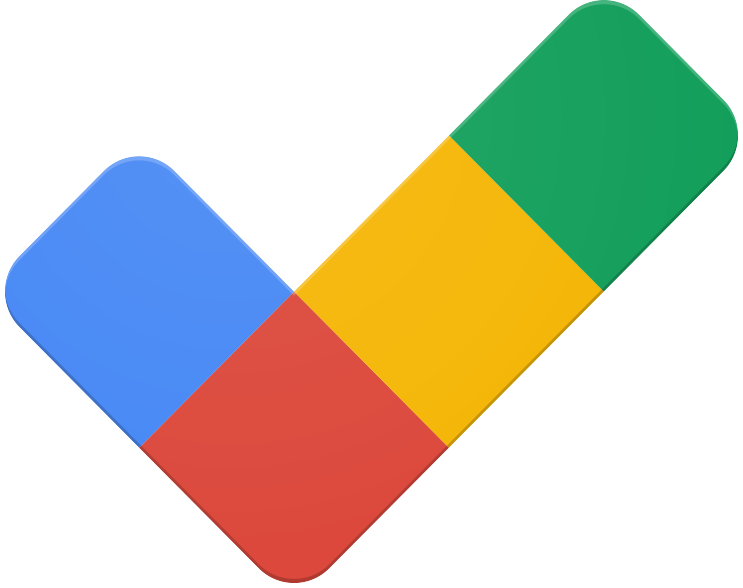 You can build meaningful relationships with your customers by activating on your first-party data with Google's Customer Match. Customer Match creates an audience list from the information your customers provide to you, and allows you to engage with them across Search, Shopping, Display, Video, and Discovery campaigns. Identify segments of visitors that you want to engage differently, and adjust bids and messaging for those audiences.
Here are a few ways that Customer Match can help grow your business:
Cross-sell your existing customers with another product or service they may like
Find new customers that are similar to your best customers
Reach your existing customers with special offers and messaging
Re-activate dormant customers
When customer information is uploaded to Google, the data is hashed—turned into encrypted codes—and matched with codes of Google accounts. After the codes go through the matching process, they are deleted immediately. Whether there is a match or not, Google does not keep this data or use it for any other Google product. Learn more about how Google uses Customer Match data in a privacy-safe way
1. Maximize list size and reach
Upload all available types of information—like email addresses, mobile device, phone number, and physical address—in the right format to create the largest possible audience of customers.
Why: List size is the actual number of users you're able to reach, so the larger the better. Advertisers who uploaded two types of customer information saw an average list size increase of 28%, and with three types they saw an increase of 35%1.
Tip
Using a verified Customer Match upload partner streamlines the manual work of uploading your customer list. They also allow you to add additional information, which can greatly increase match rates and list size.
Use match rate as a benchmark to help diagnose if you have any data formatting issues.
Why: Match rate is the percentage of your upload that was able to be connected to Google users so you can see how much of your list is usable. Don't be concerned if you don't have 100% match rate—it is common to have customer information that isn't matched. Use it as an indicator of how much of your data is viable and formatted correctly.
81% of people in your customer list were identified for targeting purposes.
Most advertisers' match rates are between 29% and 62%. To improve your match rate, make sure you're formatting and encrypting your list properly.
Put multiple sources of information for customers in the same row of your data file.
Why: This gets you the most accurate match rate in Google Ads. For example, when you have a phone number and an email address from the same customer, put them in the same row side by side (as shown in row 2 and row 5).
2. Keep lists fresh for optimal performance
Update Customer Match lists frequently for better results.
Why: When you don't update your lists, they become stale, which limits the amount of information Google can work with to find your relevant audience. Customer Match lists see an average increase of +17% in traffic and conversions after updating2.
Here are the ways you can update your lists:
| | |
| --- | --- |
| Update Method | Best Practice |
| Manual uploads in Google Ads | Set a calendar reminder to update lists at the same day/time each week |
| API | Automate your upload process to append to lists at least once per day |
| Customer Match upload partner | Work with an upload partner to make it it easier to refresh lists frequently |
| Third-party automated solution (for example, Zapier) | Set up a "Zap", which will update lists automatically in real time (get started) |
3. Maximize engagement when applying your lists
Why: Smart Bidding automatically takes Customer Match lists into consideration when determining bidding decisions, so you don't need to over-segment your lists. When multiple audiences are eligible to get attribution for an impression, Google Ads gives attribution to the audience that you've valued the highest.
| | | |
| --- | --- | --- |
| | Recommendation | Why |
| Automated Bidding | Use +0% for all audiences | Smart bidding and Enhanced CPC will optimize bids for each applied audience |
| Manual Bidding | Use the highest bid adjustment for Customer Match lists | These are valuable customers and tend to have the highest increase in CVR |
Apply Customer Match lists to all campaigns.
Why: Ensure these valuable audiences are available across your account.
Deploy broader match types and keyword selection.
Why: Audience lists are pre-qualified, so using broader keywords with an audience helps you increase your reach.
Apply negative lists sparingly.
Why: Excluding an audience removes your ability to cross-sell and nurture customers over longer time frames.
Use audience lists with Dynamic Search Ads (DSA).
Why: DSA reaches users based on the content of your site. It becomes even more powerful if you know which set of users it's reaching.
4. Find new audiences
Use similar audiences with Customer Match to find new customers interested in your business.
Why: Similar audiences use your Customer Match lists to find users that share similar characteristics and behaviors.
Learn more about Customer Match and review Customer Match policies here.
Success stories
Telia identifies new growth opportunities with Customer Match
Telia Norge offers mobile solutions for businesses and households. The brand's key marketing challenge was finding ways to increase traffic from their existing customer base and getting them to upgrade their contracts. Telia used Customer Match to segment their customers based on their needs to deliver customized messaging and recommendations. 69% of conversions came from these Customer Match campaigns, increasing revenue by 15% and conversion rate by 22%.
Professional association ISACA uses Customer Match to get inactive members to rejoin
The Information Systems Audit and Control Association (ISACA) is an international nonprofit that helps IT professionals advance their careers. Google Marketing Platform Partner MightyHive helped them use Customer Match in Display & Video 360 to invite inactive members to rejoin the association. They used Customer Match to reach past members who had previously registered their email addresses with a tailored message, saving up to 77% in CPC for membership renewal.
1. Google internal data, May 2020
2. Google internal data, May 2020